E-COUNSELING/E-COACHING
AND TELE-COUNSELING!
We offer counseling in traditional methods such as one-on-one in-office or groups. We also provide cutting edge methods such as e-counseling, e-coaching and tele-counseling. These methods work exceptionally well for individuals who are homebound or have caregiving/childcare responsibility, live in rural areas, travel for work, or young adults who are away in college. We desire to serve every individual where they find themselves at present in his or her life.
The Health Resources and Services Administration (HRSA) of the U.S. Department of Health and Human Services defines telehealth as the use of electronic information and telecommunications technologies to support and promote long-distance clinical health care, patient and professional health-related education, public health and health administration. Technologies include videoconferencing, the internet, store-and-forward imaging, streaming media, and terrestrial and wireless communications.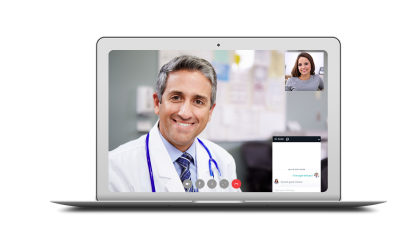 We use a HIPAA compliant video platform that allows us to see you, and you to see us, without having to leave your home. This allows for the most authentic interaction, and is the option most similar to in-person psychotherapy. Video sessions allow us to take into account your facial expressions and body language during your session, as we normally would during in-person sessions. It also allows you to see us, allowing for a more emotionally open conversation.  The platform works on laptops, tablets (with a forward facing camera) and cellphones.
If video is not an option, we can also conduct therapy sessions over the phone. Studies have shown that therapy over the phone can be very beneficial, especially if it means having access to your therapist in challenging times when coming into an office may not be an option.